Plucking your eyebrows can be painful and time-consuming...
Luckily, you'll never have to pluck or wax your eyebrows ever again!
Our Eyebrow + Face Epilator will give you the flawless eyebrows you desire in just seconds!
The Epilator's tip provides a hypoallergenic touch, meaning it won't cause any skin irritations or allergic reactions.
Eyebrows On Fleek:Unlike traditional hair removal methods, our Epilator painlessly removes any unwanted hair for an instant result.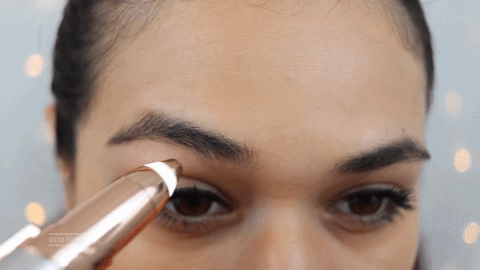 Safe For All Skin Types:Our Epilator's tip is Plastic plating, so it won't cause skin irritations or reactions.
Portable & Convenient:Designed to look like mascara, it is discreet and portable so you can always bring it with you and use it on any occasion.
Built-in LED Light:A bright light that illuminates the surrounding area, so you can be sure to never miss a spot and always be on fleek.
Built-in Rechargeable Battery Operated: Ours is operated by a single Rechargeable AA battery that will last for months at the minimum.
1 x EYEBROW & FACE EPILATOR