🧁🧦These fuzzy pom socks 'cupcakes' are almost as much fun to make as they are to gift out to all your friends.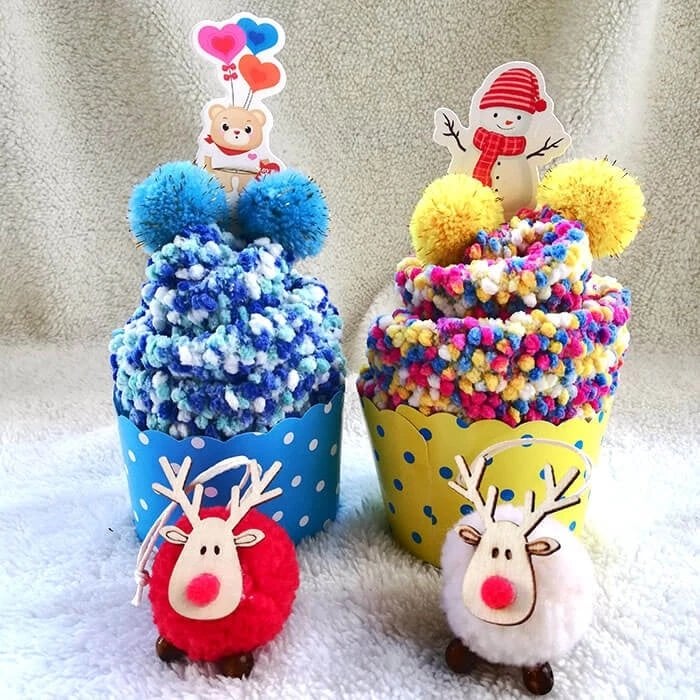 Who doesn't love a cozy pair of socks to wear and the fact that they are deliverable in their own little box, wrapped in a little wrapper that made the pair of socks so cute, like a little cupcake with cherries on top, it was a great conversation starter and got lots of coos, giggles and "where on earth did you find these".
Trust me, you will like these warm slipper socks and so will everyone you are going to gift them to.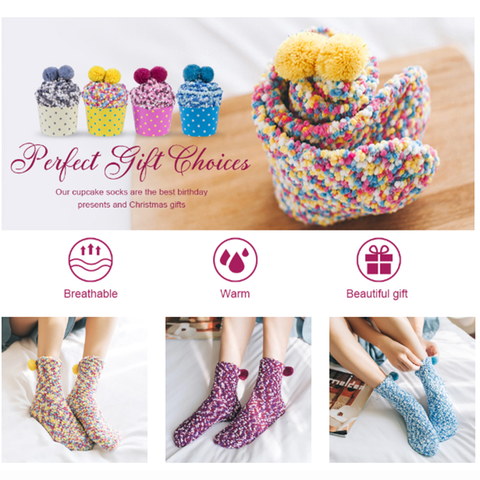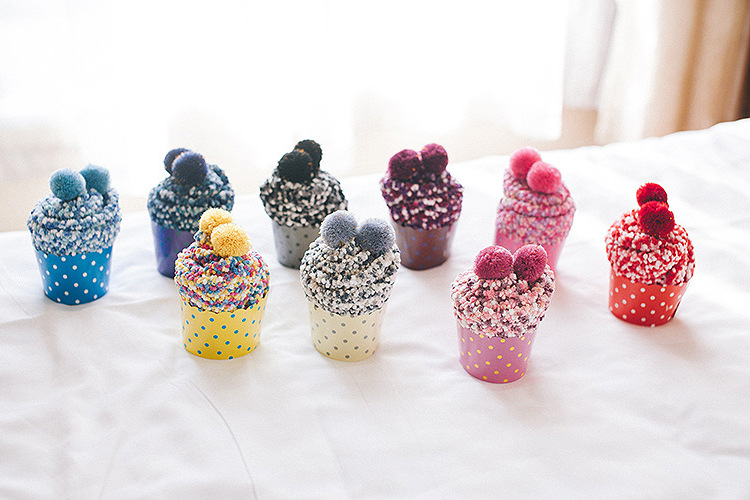 How to Take Care of Them: Due to fuzzy socks yarn special structure, and knittings are easy to be snagged by other hard things, hand wash or machine wash separately is recommended. Do not pull them if the yarns come out unexpected, just cut them by a scissor.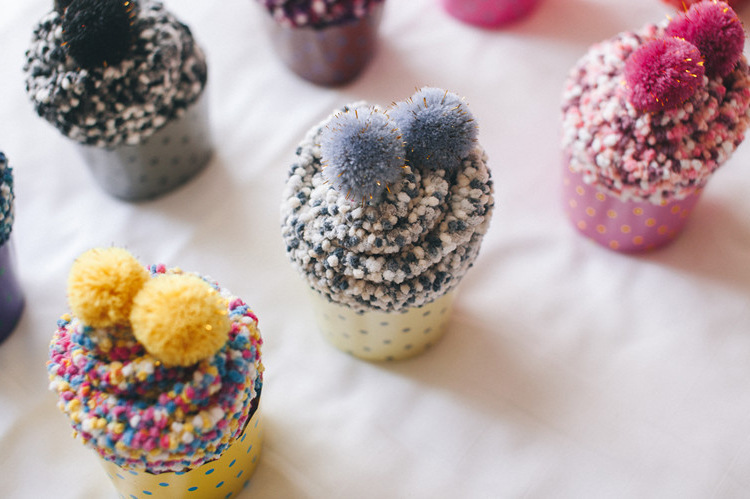 Product Inclued
1 x Winter Fuzzy "Cupcakes" Sock