Pennywise scary eyes beanie hat from "It".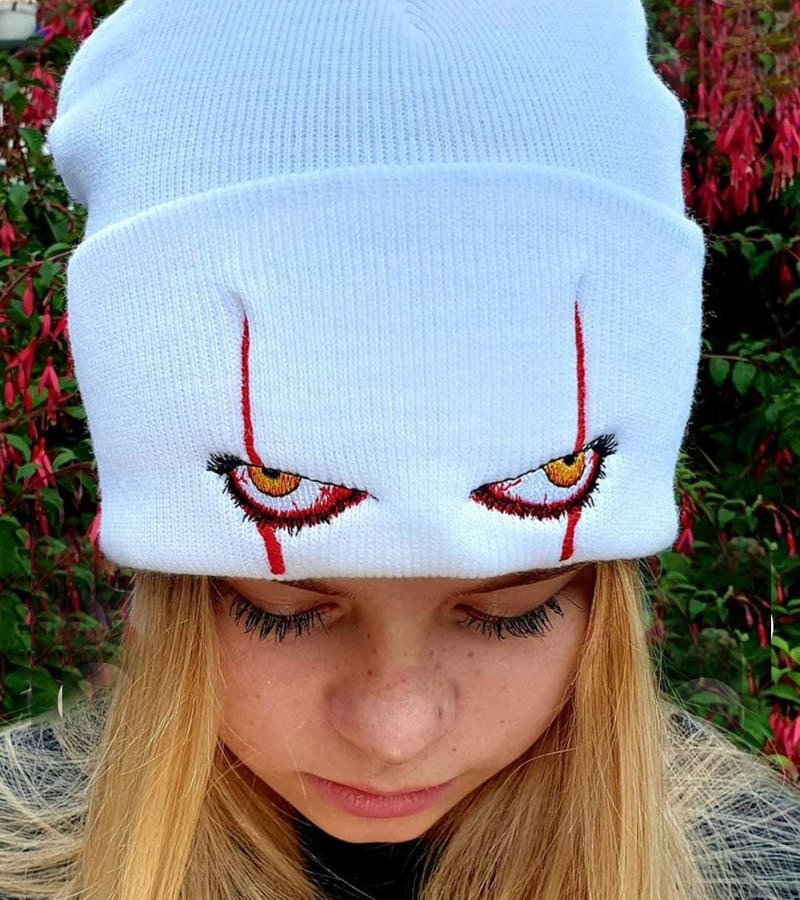 Unique and original design!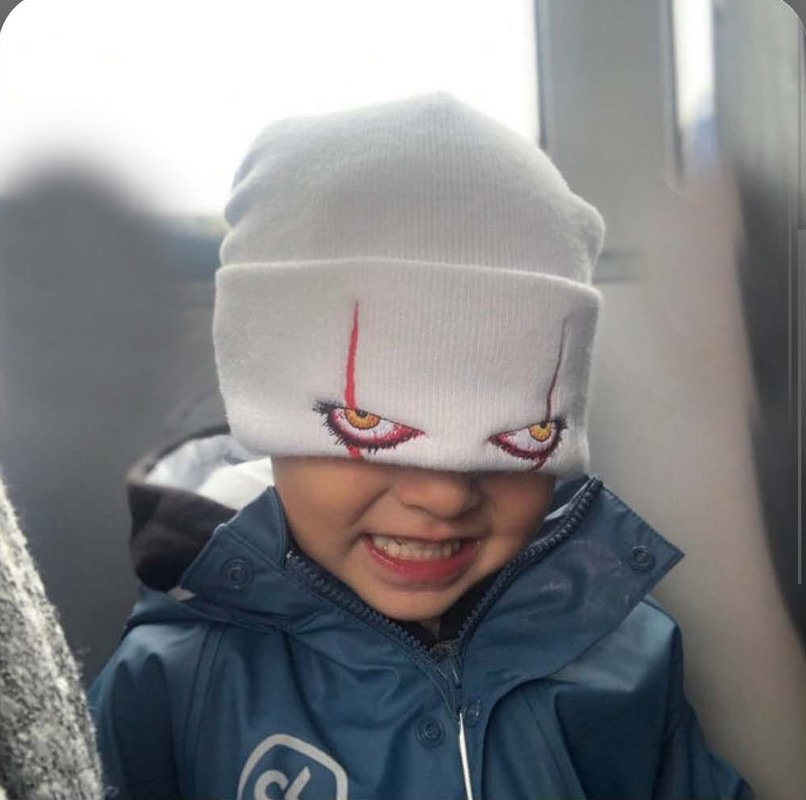 Absolutely amazing scary clown eyes beanie hat from the movie It and It: Chapter 2. Pennywise, the dancing clown has remarkable scary eyes and your original hat will always separate you from the grey crowd of boring hats. You can be movie fan or you just like original and unique designs - this hat will definitely worth of heating your head and be part of your identity. The eyes are embroidered on the hat so it is much more durable rather than print.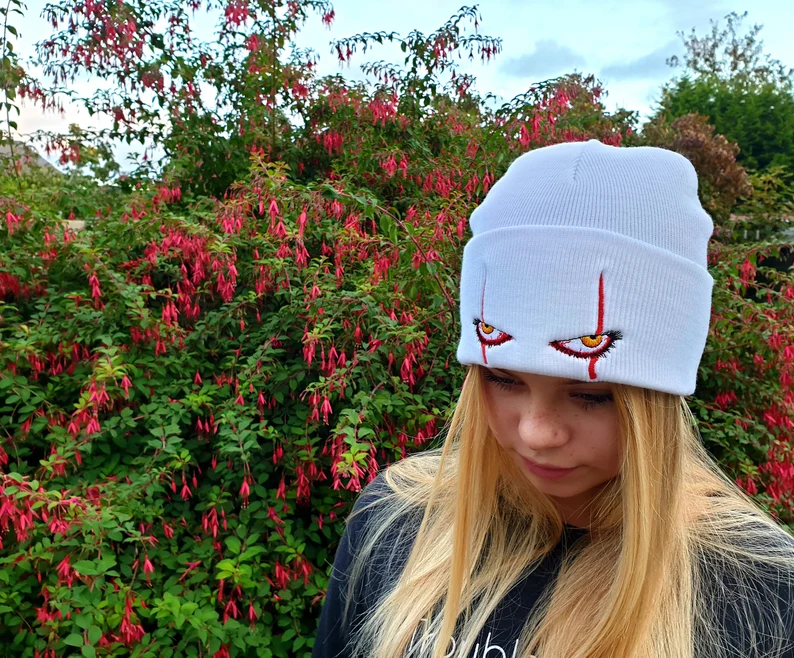 Updated: It was unique and original design, but some dishonest people have stolen not only the idea and design, but even our daughter's photos and selling them on Ali Express, Ebay and Amazon. Some of them are so low quality items that eyes of the clown are on sides of the head when it's on. Note, you purchasing the original concept design from us, plus quality of hat and embroidery are exceptionally good. Don't be fooled by low prices and stolen photos.
Your faithfully,
Romira Design Team
Details
Material: knit fabric
Gender: unisex
Size: one size
head girth 55-60cm,
adjustable for most adults